Create or be part of our
SUBMISSIONS / PETITIONS
We regularly screen the submission opportunities published on national and local government websites to identify those of potential interest to the Forum.
Hereafter is a list of the current submissions that we have identified.
Feel free to answer them as an individual or, better, share them within your group, or at the whole Forum level, so it could give them more weight.
If you plan to draft a group or forum-level submission please advise the Forum coordinator (coordinator@ntcf.nz) so that we can share it and get prepared for a larger endorsement, following the procedure described below.
Whatever the way, remember that individual submissions are an excellent complement to group and forum-level submission, and that draft group and forum-level submissions are an important resource for individual submission writers.
The following tips for preparing effective submissions are offered to us by NCC and TDC representatives who have presented and read many submissions.
Group submissions are looked at more closely than individual submissions
Aggressive submissions are more likely to be ignored, as are simple statements that you don't like something and made without any backup. EXAMPLE: "We don't want a rates rise".
Please Investigate: use suggestions like "please investigate this further" and "consider these alternatives." These are much more useful than agressive submissions.
Large numbers of submissions: When there are many submissions (e.g., submissions to central government) they are mainly looked at by a method called scanning. This involves looking at the headings, and then looking at the detail if the heading introduces a different perspective compared to submissions that have already been read. To take advantage of this write good headings.
Keep submissions short and stick with the format required by the submission. If the submission is based on a series of questions, then stick to those question while working in any missing key points (e.g., questions you consider are missing and should be addressed). Then work those points into the most appropriate submission question. Some councils only count points related to the questions so make sure you at least have an answer to those.
Key point highlighted by bolding and or bullet points, followed by reasons or evidence for that key point, followed up by suitable references (preferably from academic peer reviewed publications).
If bold text doesn't work in the answer boxes then consider using bold facing (and other fonts) from dozens of font conversion websites such as https://bigbangram.com/content/facebook-fonts-generator/
Positive feedback is very helpful: It's important to praise good statements made in the submission background documents. The more innovative councils and government departments often make good points in relation to climate change but they experience considerable push-back from people who don't want to see those changes. You need to anticipate pushbacks because after the submission has closed there is no point then saying that you really supported that scenario.
All submissions are valuable no matter how brief, even if only to counter a submitter who does not believe in or support action to minimise climate change.
To obtain forum endorsement for a submission, please follow these steps:
People leading the writing of a submission finish a first draft at least 3 weeks before the submission date, allowing at least a week for collaborators to provide input.
Send an email to inform our forum coordinator that your draft is ready. The coordinator will invite charter signatories to propose additions and/or revisions to the lead writers within 5 days.
Lead writers incorporate additions/revisions proposed by charter signatories within 3 days.
Lead writers make the final draft available to charter signatories through the Coordinator.
Charter signatories with objections contact the lead writers within 5 days.
If no objections are received the final version can be presented as a Forum-endorsed submission. If the final draft does not receive consensus approval, the submission can be made by the drafting group or individual.
Current and Past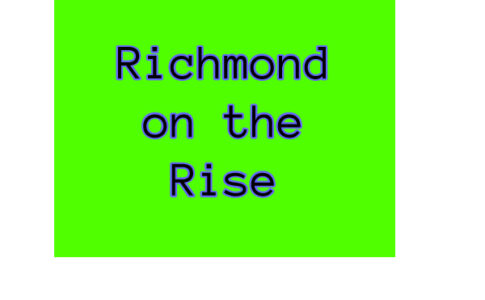 2 October 2023
We need to provide a strong voice supporting up not out, especially as an opposition group has arisen who will no doubt also be submitting.  Richmond on the Rise is…